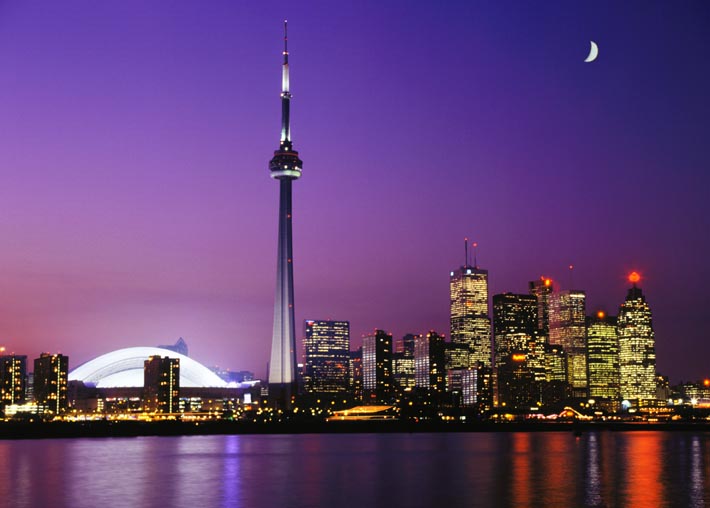 Mang provides some sage advice to Toronto's future mayor
CityCaucus.com is pleased to have Eric Mang back after he was away for several weeks on another assignment...
With 2010 just a few weeks away, Toronto will see more candidates declare their intentions to run for mayor.
Right now, many municipal political observers think it will be a race between the already-declared George Smitherman and the former Toronto mayoral candidate, former Leader of the Ontario Progressive Conservative Party, John Tory.
Since George Smitherman has barely uttered one word about his vision for my city, because he's under the impression that his platitudinous declarations about Toronto, a city that makes him all goose-pimply, means that all of us feel his excitement, let me offer 10 things that would make Toronto better.
This list is not exhaustive and some items are too politically volatile for the meek candidate, but I hope to hear today if Smitherman understands what it means to be mayor.
A Livable City
1. Public and Green Space:
The waterfront is improving, but no part of the city's shoreline should be off-limits to Torontonians. All of us should be able to stroll along beaches, bike along trails, without getting shooed away by a security guard.
Toronto should continue to experiment with pedestrian-only zones, determine which areas are most used by people, then declare these areas car-free. Cities around the world and in Canada have car-free, pedestrian-only zones (delivery and commercial vehicles could be an exception) and Toronto needs more of these public squares or pedestrian malls. I would recommend College and Yonge to Dundas and Yonge as the first pedestrian-only zone.
More parks around the downtown core – greenspace for condo and apartment dwellers to read under a tree, play Frisbee, walk the dog – are needed. For example, in lieu of a condo at the corner of Bloor and Yonge, that empty lot could be a beautiful public park. Landscape architects have already offered concepts of that space.
2. Architecture, Art, and Celebrating Toronto's Past:
The new(ish) designs for the Art Gallery of Ontario, the Royal Ontario Museum, the Four Seasons Centre, and the Ontario College of Art and Design are fascinating and inspiring additions to Toronto. Toronto should explore transformative architecture, but it should also restore and celebrate its heritage buildings.
But redesigning or enhancing public buildings isn't the only way to brighten the visual aesthetics of Toronto. There should also be public art displays showcasing Toronto's vibrant and diverse arts community.
Further, a City of Toronto Museum must be started now and ready for public admission by the end of 2010.
A Just City
3. Social Housing and Adequate Rent Supplements:
Social housing must be built in a variety of neighbourhoods and rent supplements must be generous enough to allow recipients greater choice. There is a significant amount of research indicating better quality neighbourhoods and better quality housing improve health outcomes. These policies need provincial support.
4. Public Transit Fares for Lower Income Earners and Poor:
With a fare hike coming into effect in the New Year, the only mode of transportation for many Torontonians is becoming increasingly unaffordable. Discounted fares should be provided to lower income and poor citizens.
The Seniors' fare should be eliminated. Why should someone who is 65, still working full-time, earning a decent salary, is an "empty-nester", pay a lower fee than a single low-income earner with two children? Former Blue Jays CEO, Paul Godfrey, if he ever deigned to take the people's chariot, would pay a discounted rate. I'm sure he wouldn't think that a fair fare.
I recognize that there are many seniors who live at or below the poverty line. So they would be eligible for the lower income discount rate.
A Green City
5. Green Municipal Vehicles:
Toronto, through the Green Fleet Plan, has started to take steps to purchase lower-emission municipal vehicles. I would propose an aggressive approach to procuring electric and hybrid cars and follow California and the US Conference of Mayors by ending the municipal purchase of tar sands oil.
A "Buy Ontario" policy would be implemented where, if it's produced in Ontario, it's bought in Ontario.
6. A City Safe for Cyclists
I've written frequently about this. Toronto needs cycling right-of-way paths and physically separated bike lanes in busier corridors.
The oft-promised bike lanes must be built now.
7. Using Alternative Energy
We have one little wind turbine down at the Ex. It's a nice, symbolic gesture while producing electricity.
Toronto must invest in more wind turbines and in cutting edge solar technology. Municipal and other public buildings should be powered by alternative energy whenever and wherever possible.
A Public Transit City
8. Tolling Roads
I know this one makes many people cringe. But for drivers, let me ask you: would you pay $15 to reduce congestion on your commute in, reduce traffic jams, and fraying nerves? I would.
For those who commute in from bedroom communities such as Ajax, I don't wish to be harsh, but you're using Toronto's infrastructure and not paying for it. Our roads and bridges and public transit need money and you don't pay a cent.
Having said that, all money collected through tolls is ploughed back into public transit. Fares can be lowered and service and coverage enhanced, so that there are regular buses and LRT routes serving the suburbs. And a portion of funds can be given to Metrolinx so that the fair people of Ajax can ditch the car and take reliable and efficient public transit to work.
Commercial and delivery vehicles would be exempt from paying tolls.
9. Improving Public Transit Service and Coverage
As noted, more people will take transit if it's more efficient than taking the car. At the moment, no driver has to pay the social cost to drive a vehicle (that is, no tolls, no extra fees that would cover infrastructure construction and repair and emissions reduction), but many cannot get from one end of Toronto to the other without taking a few hours out of their day.
Better service and much broader coverage are critical. And, as mentioned, fares need to be equitable.
Finally, Torontonians should establish a rider's union similar to the Bus Riders' Union in Los Angeles. The public needs a stronger voice in its transit system.
A Democratic City
10. Electoral Reform
On December 2, Toronto City Council voted to ban corporate and union donations in elections. Good.
Borrowing shamelessly from Vote Toronto, all campaign donations must be public and put on municipal websites. Also, donations cannot be carried over to fight the next municipal campaign.
I would also advocate for term limits for mayors and councillors. No mayor or councillor can stand for more than two consecutive terms (8 years). Too many Toronto councillors, while serving their communities honourably and sometimes admirably, have been around too long. And incumbents usually win. A potent and thriving democracy needs fresh ideas and faces.
- Post by Eric Mang