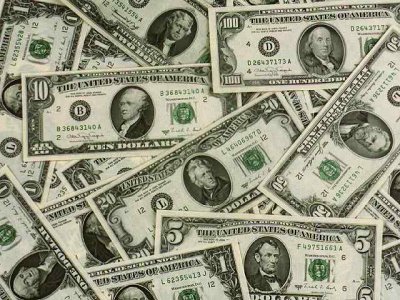 The Vancouver Sun questions whether American citizens should be allowed to have influence over municipal elections in BC
Over at the Vancouver Sun, Daphne Bramham wrote an excellent story today about the need for electoral reform at the municipal level. She's written a series of columns over the last year or so which have raised the profile of this issue. BC Premier Gordon Campbell recently announced he too was concerned about the rules governing municipal campaign financing. So much so that he struck a task force which is scheduled it implement change before the next election in 2011. Manitoba has already announced they are moving ahead with some serious reforms.
As we all eagerly await the latest supplementary finance disclosure documents from Vision's $150,000+ fundraising event held at the Wall Centre (I checked the City's website and curiously I can't seem to find it), Bramham helps to highlite what some of the concerns are when it comes to who is bankrolling municipal politicians.
Bramham is not the only person to have voiced concern over the impact of the fundraising tactics of civic politicians. Surpisingly even Vision Councillor Geoff Meggs told fellow blogger Frances Bula back in 2007 that he had some serious concerns about the role that corporate donations might have on the decision making process at Vancouver City Hall:
We're seeing a concern in the corporate sector about the impact that continuous, heavy fundraising may have....It's one thing when you raise money close to the election. It's another when you're doing it throughout the entire term of decision-making.
As for Mike Magee, Mayor Gregor Robertson's Chief of Staff and former Vision Vancouver President, he told the CBC:
These civic political organizations exist for the sole purpose of putting candidates in office. As far as we're concerned, all money raised over the three-year cycle is campaign money.
This is an intriguing statement and it will be interesting to see if Vision Vancouver files a statement of earnings and expenses at the end of this calendar year. If they do, everyone will be able to see where all that "campaign money" has been raised and invested.
Although Bramham raises a number of good questions, I'd like to throw in a couple more. For example, Vision Vancouver state they are still over $240,000 in debt from the last election. What person or entity holds that debt? I've had several conversations with the City Clerk's office on this issue and they indicate that political parties aren't legally required to disclose who they owe their debt to, merely how much it is. Obviously this is a big loophole in the system if the "debt" never gets repaid back to the lender.
Does Vision's debt consist of a traditional bank loan or did someone (or group) lend them the money to finance their campaign? If so, who is it? Do these lenders currently have any development projects before the city? Do they stand to benefit from any of the decisions being made by this labour friendly council?
Knowing who is owed the debt is very important as it helps provide more openness and transparency for voters. Whether it's Vision removing Vancouver from Metro Vancouver's regional bargaining unit or allowing private land developers to gain access to more density in SEFC, Vancouver voters deserve to know who owes money to whom.
When you consider that Vision dined out on the issue of continuous disclosure leading up to the last election, it makes their current lack of transparency all the more offensive. The one councillor who raised the biggest stink was Vision Councillor Raymond Louie, who made some pretty amazing statements that we captured in an audio file earlier this year.
The other question Bramam might ask is who is currently footing the bills for the month-to-month operations of Vision Vancouver? They seem to have endless amounts of cash to hire numerous communication spin doctors, produce glitzy videos, conduct polling and incur other costly expenses. Who is cutting Vision the cheques they need to pay for all these operational expenses? Is this not "campaign money" as Magee previously noted?
Bramham does touch on a number of subjects that are bound to make a few Metro Vancouver civic politicians squirm in their chairs. She states:
Candidates' election spending in 15 Metro Vancouver municipalities alone was $7.9 million -- $1.6 million more than the New Democrats spent in the last provincial election.

The reason there's so much money sloshing about is that no other level of government provides as big a bang-for-your-buck.

It takes only six votes on city council to get property rezoned, which can be a windfall worth millions of dollars for developers; six votes to approve lucrative union contracts.

With no serious opponents, Richmond Mayor Malcolm Brodie, for example, spent more than any other Metro mayoralty candidate. He raised $244,836 (much of it from the development industry) and he had $135,790 left over from the previous election.

But that unprecedented $7.9 million doesn't account for spending on nomination bids, only the contributions and spending within the election period. Raymond Louie, for example, spent $244,000 in his unsuccessful bid to be Vision Vancouver's mayoralty candidate.
Then Bramham takes aim at who should be eligible to donate to civic parties. She questions whether American citizens (who contributed heavily to Gregor Robertson's campaign) should be banned from making contibutions:
Still, there's the question of whether all individuals are eligible to contribute. Vision Vancouver had a number of large American donors in 2008. Should non-residents be allowed to contribute? And if the task force is looking at residency requirements for donors, shouldn't it also consider whether it's right that candidates don't have to live in the municipalities they want to run?
If you want a good read on the need for electoral finance reform, I would also recommend you have a peek at Eric Mang's piece on this subject. Mang's piece is not only informative, it has become one of the most well read posts on our blog over the last 12 months.
Needless to say, we're pleased that at least one columnist in the mainstream media has chosen to focus on an important issue related to the governance of our big cities. Kudos to Bramham for her excellent ongoing coverage of this issue.