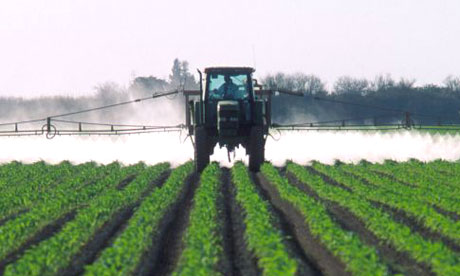 Surrey has just moved to ban the spraying of toxic pesticides on city-owned property
Better late than never. At least that's what they're saying in Surrey now that they have imposed an eight-month trial ban on pesticides for city-owned property. As for residential home-owners, they're still free and clear to dump Killex and other pesticides on their picture perfect green lawns - for now.
The Surrey Leader is reporting that a report came to Council on Monday and that staff are recommending a number of measures be taken including public consultation (are you listening Mayor Robertson??) on a possible pesticide ban for private land as well as a public education campaign. Surrey is the last major city in Metro Vancouver to use pesticides on civic property. Pesticide use has been linked to a number of negative health effects on humans.
Surrey's Environmental Advisory Committee was really driving the bus on this issue and pressured council to support the ban. Chair Al Shultze led the charge and he told the Leader:
If Surrey prides itself in providing its citizens with a healthy environment to live in, a bylaw should be in place. Let's adhere to our new civic motto and have the future live here.
As for the reaction from Metro Vancouver's most popular Mayor regarding what took her city so long to ban the pesticides, Her Worship Dianne Watts states:
The focus has been on issues that took a higher priority. We're dealing with this now. And I would suggest that there's a number of other policies we need to be dealing with, but we're getting there...I think this is a good step forward.
The CityCaucus.com staff applaud Watts and her council for taking the bold step of banning the use of pesticides on city property. A policy that was long overdue in our opinion, but will hopefully include residential properties in the near future.