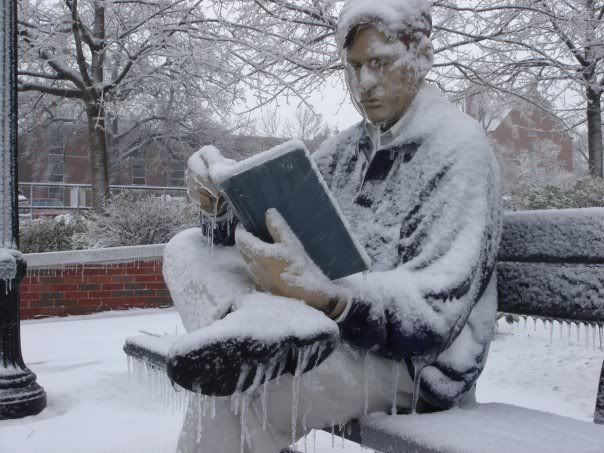 Did you know the W in WiFi stands for Winnipeg? At least that's what City Council is hoping for if Mayor Katz's dream of making Winnipeg's downtown a WiFi zone becomes a reality. He's just called for an expression of interest from private sector service providers to determine the feasibility of the service. Here's what he told the Sun newspaper:
"I very much believe that it certainly adds to your city, and especially your downtown, when you have this service available...If you want to attract young people and if you want young people to stay, you've got to be hip with the times. Having access wherever you go is very important."
The goal is to provide "free or low-cost" WiFi to the businesses and citizens living in downtown Winnipeg.
The City of Vancouver conducted an almost identical exercise a few years ago when Council eventually gave it the big thumbs down because the business model didn't work. Perhaps Mayor Katz should have read this report and saved City staff a lot of time and money.
Over in Edmonton, the debate rages on whether bylaw officers should back off giving tickets to residents and business owners who have been negligent in clearing their icy sidewalks. Mayor Mandell thinks people should be given a break, while Councillor Ben Henderson is more worried that "break" might come in the form of a hip.
The Sun weighs in and argues that it is simply unrealistic to expect business owners and residents to remove the ice to the pavement considering how much bad weather they've had. Recent freezing rains have coated everything in thick ice.
Meanwhile the City's ticket czar told the Sun that his staff were merely ticketing 'flagrant offenders' and your average violator is being left alone. Coun. Henderson has no sympathy for even for casual offenders:
"I don't think it's a huge expectation for homeowners to at least lay down some sand on the ice."
We at CityCaucus.com agree with the Councillor on this one.
Still in Edmonton, the City has now relaxed regulations regarding 'illegal' suites. The move is expected to help increase the overall level of affordable housing in the City.
Councillor Karen Leibovici told the Edmonton Journal that she wants to limit grants of up to $24,000 to help suite construction to owner-occupied residences only. This is a great move on the part of the City of Edmonton, and definitely a step in the right direction to help create new affordable housing.
A strange story out of Winnipeg this week where one of the City's prized downtown parkades was apparently put up for sale by accident. According to the Free Press, the Winnipeg Square Parkade is valued at $35 million.
Property developer Shindico listed the property for sale for a couple of hours before it was promptly taken off their website. There were a lot of red faces in Winnipeg last week, and it's not just because of the windchill.
When contacted by the Free Press, City officials said the parkade had been put up for sale "in error".
City Councillor Dan Vandal (St. Boniface) was an early advocate for selling the parkade. However, this was his reaction to the Shindico's temporary listing:
"This is scandalous. This whole place needs a comprehensive audit from top to bottom. We need to look at how we deal with real estate and the personalities involved."
In Calgary this week, the issue of slapping a 1% tax on all new home sales was not going over well with some folks. Marty Hope of the Calgary Herald doesn't mince words when he writes:
"I support the need for affordable housing, but when the city's economy isn't as strong as it was a year ago, when consumer confidence is already negatively affecting activity in both the new and resale housing market, and when council's reputation with the public is already in the tank, this is not the time for another cash grab."
With home prices declining faster than you can say mutual funds, don't expect this new tax to see the light of day without a fight.